THIS IS A DEMO SITE FOR THE CORPORATE CLEAN THEME. PLEASE DO NOT CHANGE THE THEME.
Insight Guide New Zealand (Paperback)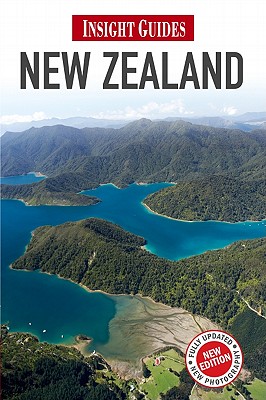 $24.99
Email or call for price Special Order
Description
---
Insight Guide New Zealand is your comprehensive guide to one of the world's most remote but rewarding destinations. Full-color photos throughout combine with the lively text to help you discover this small but amazingly diverse group of islands.

Our inspirational "Best Of New Zealand" section outlines top attractions and activities not to miss, while features by local writers cover a whole range of subjects – where to explore glaciers, caves, volcanoes and thermal springs, where to sample the country's delicious food and respected wines, and where to experience the adrenalin buzz of a whole range of adventure sports, including the world's original bungee jump off the Kawarau Bridge.  History and Culture are covered in more detail than any other guidebook in features on Maori art and society, Kiwi life today, and the Lord of the Rings phenomenon. The Places chapters cover all the sights and attractions of the North and South Islands as well as the smaller islands. Evocative accounts of the country's 14 beautiful national parks and wildernesses combine with lively descriptions of the main towns and cities. Full-color maps throughout help you get around, and the travel tips provide all the planning information you'll need for your trip, such as how to get around and how much to budget. Our selective listings for hotel and restaurants are the personal recommendations of our local authors and direct visitors to authentic establishments with local character.
About the Author
---
Donna Blaber is an award-winning travel journalist who specializes in writing about her native New Zealand. Her extensive and up-to-date knowledge guides travelers in their discovery of New Zealand's beautiful landscape.