THIS IS A DEMO SITE FOR THE CORPORATE CLEAN THEME. PLEASE DO NOT CHANGE THE THEME.
Carta de Las Naciones Unidas y Estatuto de la Corte Internacional de Justicia (Paperback)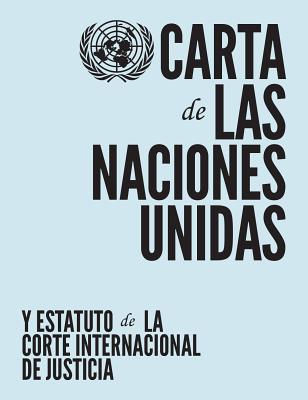 $6.00
Usually Ships in 1-5 Days
Description
---
La Carta de las Naciones Unidas fue firmada en 1945 por 51 paises que representaban a todos los continentes, allanando el camino para la creacion de las Naciones Unidas el 24 de octubre de 1945. El Estatuto de la Corte Internacional de Justicia forma parte integrante de la Carta. La Carta tiene por objeto salvar a la humanidad de la guerra; reafirmar los derechos humanos y la dignidad y el valor de la persona humana; proclamar la igualdad de derechos de hombres y mujeres y de las naciones grandes y pequenas; y promover la prosperidad de toda la humanidad. La Carta constituye la base para la paz y la seguridad internacionales.