THIS IS A DEMO SITE FOR THE CORPORATE CLEAN THEME. PLEASE DO NOT CHANGE THE THEME.
The Children of Mu: Relics of the Diaspora from the Lost Pacific Continent (Paperback)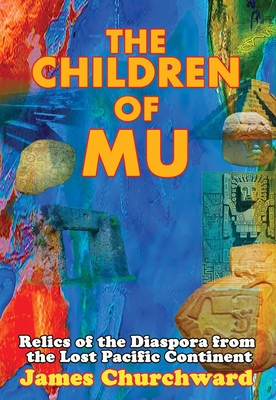 $19.95

Usually Ships in 1-5 Days
Description
---
According to Churchward, the lost Pacific continent of Mu "extended from somewhere north of Hawaii to the south as far as the Fijis and Easter Island." He claimed Mu was the site of the Garden of Eden and the home of 64,000,000 inhabitants known as the Naacals. Its civilization, which flourished 50,000 years before Churchward's day, was technologically more advanced than his own, and the ancient civilizations of India, Babylon, Persia, Egypt and the Mayas were merely the decayed remnants of its colonies. In this, his second book, first published in 1931, Churchward tells the story of the colonial expansion of Mu and the influence of the highly developed Mu culture on the rest of the world. Her first colonies were in North America and the Orient, while other colonies had been started in India, Egypt and Yucatan. Churchward claimed to have gained his knowledge from fragments of text written by the Naacals in a dead language taught to him by an Indian priest. Chapters include: The Origin of Man; The Eastern Lines; Ancient North America; Stone tablets from the Valley of Mexico; South America; Atlantis; Western Europe; The Greeks; Egypt; The Western Lines; India; Southern India; The Great Uighur Empire; Babylonia; Intimate Hours with the Rishi; more. A fascinating book on the diffusion of mankind around the world--originating in a now lost continent in the Pacific Tons of illustrations.