THIS IS A DEMO SITE FOR THE CORPORATE CLEAN THEME. PLEASE DO NOT CHANGE THE THEME.
Two Old Fools Down Under - LARGE PRINT (Large Print / Paperback)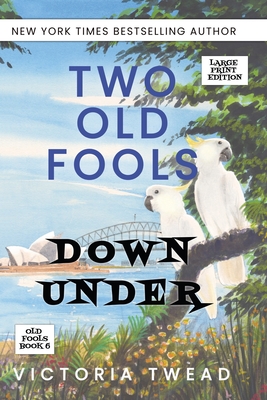 $21.99

Usually Ships in 1-5 Days
Description
---
★ New York Times bestselling author ★
When Vicky and Joe wave goodbye to their beloved Spanish village, they face their future in Australia with some trepidation. Now they must build a new life amongst strangers, snakes, and spiders the size of saucers. Accompanied by their enthusiastic new puppy, Lola, adventures abound, both heartwarming and terrifying.
Will the Two Old Fools embrace the Aussie way of life or is it time to stop gallivanting around the globe and return to Britain?
The "Old Fools" series:
Chickens, Mules and Two Old Fools
Two Old Fools - Ole
Two Old Fools on a Camel
Two Old Fools in Spain Again
Two Old Fools in Turmoil
Two Old Fools Down Under
One Young Fool in Dorset (Prequel)
One Young Fool in South Africa (Prequel) by Joe and Victoria Twead
Two Old Fools in the Kitchen (cookbook)