THIS IS A DEMO SITE FOR THE CORPORATE CLEAN THEME. PLEASE DO NOT CHANGE THE THEME.
Cold War II: Cries in the Desert or How to Counterbalance Nato's Propaganda from Ukraine to Central Asia (Hardcover)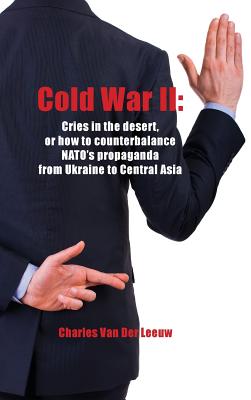 $35.00

Usually Ships in 1-5 Days
Description
---
"Cold War II" is the result of almost two years of intensive monitoring and collecting information and comments from various angles concerning US-led campaigns to surround the Russian Federation with enemies. The author signals an initial successful mass-mobilisation of western news media, including traditionally critical ones, to create anti-Russian paranoia among the general public in the Americas and Western Europe. But there is also a nascent anti-movement taking shape, consisting of analysts and commentators trying to resist the Washington-orchestrated brainwash and trying to find, mostly through online channels, its way to public opinion. The book offers a rich anthology of samples how media play into the hands of the US-led "war party" as well as those who try to expose such manipulations. Special attention is given to the civil war in Ukraine and the way it is exploited by the west for its own geopolitical goals, and to Kyrgyzstan which remains at risk of attempts to topple Central Asia's sole parliamentary democracy and replace it by a US "client regime." Regularly returning topics are attempts to undermine the formation of the Eurasian Economic Union, the role of so-called non-governmental organisations in "fabricating revolutions" and how the latter can be traced back to American intelligence and military sources. In addition, the pivotal role of Russia's energy supplies to Europe is being featured within the larger geopolitical context. Finally, the role of the threat of "Islamic" terror which hangs over all parties involved in Cold War II is being put under the eyeglass, leaving questions how serious those parties are in "combatting" the threat.