THIS IS A DEMO SITE FOR THE CORPORATE CLEAN THEME. PLEASE DO NOT CHANGE THE THEME.
Eucalypts: A Celebration (Paperback)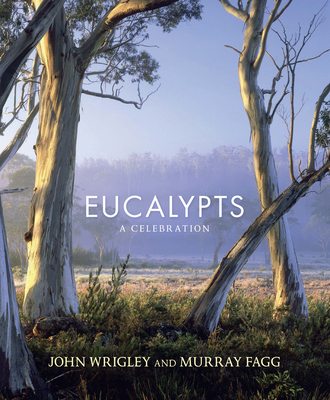 Description
---
The tallest and most stately trees I ever saw in any nobleman's ground in England cannot excel in beauty those which nature presented to our view."  —First fleet surgeon Arthur Bowes
Eucalypts are a familiar part of Australia's natural landscape and an integral part of the Australian identity. They have been farmed and used to build houses, furniture, roads, and bridges since the beginning of white settlement. Australians and international visitors alike have been inspired by them, painted them, made films about them, written books about them, and of course Aboriginal Australians have long made musical instruments from them. Though a small number are found as native plants in several other countries, Eucalypts are a very Australian tree. This book celebrates their diversity, their beauty and the role they play in the history, culture, and economy of Australian nation. It looks at their evolution, biology, horticulture, and ecology, together with their classification and the botanists involved. Through historic and contemporary images, it examines the many ways in which they have served Aboriginal, colonial, and contemporary Australians in both practical and aesthetic ways. Eucalypts have quite literally been the building blocks of the nation and this beautiful book tells their complete story for the first time.
About the Author
---
John Wrigley AM, BSc, has developed his knowledge of the Australian flora over more than 40 years. He was curator of the Australian National Botanic Gardens and has been involved with many horticultural organizations, including the Australian Plants Society. In 1983 he was made a member of the Order of Australia for his services to the cultivation and study of Australian flora. Murray Fagg manages the Botanical Information Unit of the Australian National Botanic Gardens in Canberra and is an executive of the Centre for Plant Biodiversity Research and the Australian National Herbarium. He is a major contributor to the Australian Plant Image Index on the web. He has collaborated with John Wrigley over the last 30 years to produce a range of botanical and horticultural books, including Australian Native Plants, which has sold more than 200,000 copies through five editions.