THIS IS A DEMO SITE FOR THE CORPORATE CLEAN THEME. PLEASE DO NOT CHANGE THE THEME.
My Vote Counts (Hardcover)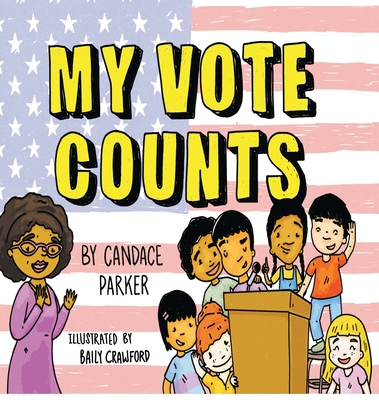 $14.99

Usually Ships in 1-5 Days
Description
---
Ms. Littlefield's students are excited to learn about the upcoming presidential election... until they discover they are too young to vote. Their disappointment deepens when they find out their parents don't plan to vote:
"I can't make it to the polls."
"I don't know enough about the candidates."
"My vote won't make a difference."
So Ms. Littlefield and her students come up with a plan to convince the parents to vote. They learn about absentee voting and how to research candidates. They learn about the electoral college by voting on pizza toppings for a school pizza party. Most importantly, they learn why every vote matters.
In "My Vote Counts " young readers ages 6-8 learn about the importance of participating in democracy, brought to life with colorful, imaginative illustrations.