THIS IS A DEMO SITE FOR THE CORPORATE CLEAN THEME. PLEASE DO NOT CHANGE THE THEME.
The Alchemy of Peace: 6 Essential Shifts in Mindsets and Habits to Achieve World Peace (Paperback)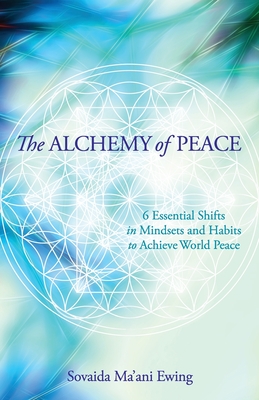 $18.99
Usually Ships in 1-5 Days
Description
---
Humanity stands at a critical crossroads. Social, political, religious, economic, and environmental systems are unraveling with bewildering rapidity all around us. In the face of such disintegration many of us feel helpless, despondent, angry, and anxious. Such feelings pose the greatest danger of all, as they lead to a loss of hope and a paralysis of will at a time in our collective evolution when inaction can be catastrophic. The Alchemy of Peace offers the gift of hope and a viable path out of the current chaos. It identifies a set of dysfunctional habits borne of tired old perspectives, false assumptions, limiting beliefs, and interpretations on the basis of which we make choices about how to behave. It posits that replacing these mindsets and habits with more constructive and empowering ones will open our eyes to new opportunities growing out of the ferment of our troubled times. A vision of the possibilities to create a better future will reinvigorate us with hope. Once we are equipped with this necessary energy, we will be able to harness the power of free choice to work tirelessly to achieve the world we want and deserve-a peaceful world in which we can focus on actualizing our individual and collective potential.