THIS IS A DEMO SITE FOR THE CORPORATE CLEAN THEME. PLEASE DO NOT CHANGE THE THEME.
Trump Your Life: 25 Life Lessons from the Ups and Downs of the 45th President of the United States (Hardcover)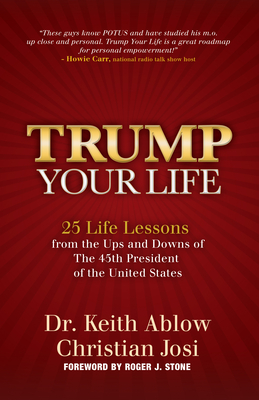 $20.20

Usually Ships in 1-5 Days
Description
---
Love him or not, it is undeniable that there's an awful lot to learn from President Donald Trump's life and his approach to it. With Trump Your Life, readers can become more resolute, resourceful, and resilient than ever.

Dr. Keith Ablow and Christian Josi (with help in the form of a foreword by the one and only Roger Stone) have combined in-depth personal experience with the president and decades of creative, political and media work with renowned skills in psychological analysis to create this concise, entertaining and highly enlightening manual for those who want to win. Trump Your Life delivers 25 key lessons from President Trump's life to help readers make their own lives more fulfilling, successful, and powerful.
Anyone can make his or her life great---or great again--using the keys found in Trump Your Life to transforming relationships, revolutionizing one's approach to work, achieving the success one has dreamt of, or revitalizing one's family, community, or even country.
Makes a great gift.