THIS IS A DEMO SITE FOR THE CORPORATE CLEAN THEME. PLEASE DO NOT CHANGE THE THEME.
Diplomacy Facts for Kids: Learn What it is and Why It's Important (Paperback)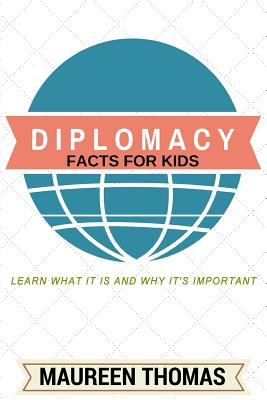 $6.75

Usually Ships in 1-5 Days
Description
---
"The qualities of a diplomat are sleepless tact, unmovable calmness and a patience that no folly, no provocation, no blunders may shake." - Benjamin Franklin
Do you want to make the world a better place? Are you a good listener? If you answered yes to both questions, a career centered around diplomacy might be perfect for you. Diplomacy is a complex and often challenging practice of people talking, listening and learning to resolve issues of mutual concern in order to maintain relations around the world. Diplomacy affects every American, every day. Diplomacy Facts for Kids is the perfect first introduction to the basics of what a diplomat is and what diplomacy means.
This informative book is perfect for use in the classroom and for homeschooling.