THIS IS A DEMO SITE FOR THE CORPORATE CLEAN THEME. PLEASE DO NOT CHANGE THE THEME.
The Making of Herbert Hoover (Paperback)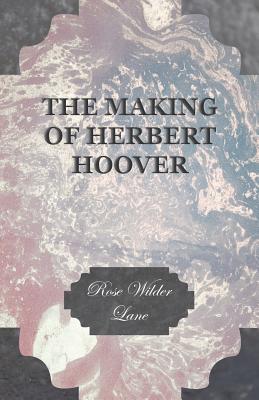 $30.99

Usually Ships in 1-5 Days
Description
---
This vintage book contains a definitive biography of the great Herbert Hoover, originally published in 1920 by the accomplished writer, Rose Wilder Lane. A tale more uncanny than fiction yet as real as America itself, this fascinating biography details the life of Herbert Hoover from his strange boyhood to his almost mythological success. Having been grown and moulded by the same forces that grew and moulded his great country, Herbert Hoover witnessed all the stages of the developments that shaped America and arguably epitomises in human form its history and ideals. Meticulously wrought from sources of indisputable authority and accounts by people personally acquainted with him from infancy, this unparalleled biography is a must-read for anyone interested in the life of this seminal man, and is well deserving of a place atop any bookshelf. Rose Wilder Lane was a travel writer, journalist, novelist, and political theorist. Many texts such as this are increasingly rare and expensive, and it is with this in mind that we are republishing this volume now in an affordable, modern, high-quality edition. It comes complete with a specially commissioned new biography of the author.