THIS IS A DEMO SITE FOR THE CORPORATE CLEAN THEME. PLEASE DO NOT CHANGE THE THEME.
Ethics for Peacebuilders: A Practical Guide (Peace and Security in the 21st Century) (Paperback)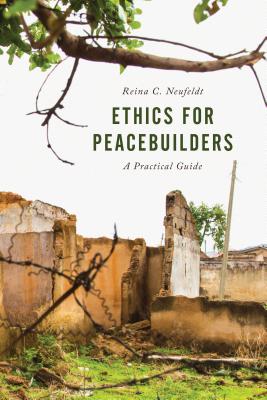 Email or call for price NET
Description
---
This book provides guidance for structuring ethical reflection as well as analytical tools to get to the heart of issues quickly. It is designed to help practitioners engage ethically in applied peacebuilding and conflict transformation and to help students aspiring to be peacebuilders think about ethics. It discusses ethics and morality, significant barriers to ethical deliberations in applied work, moral theories, creative problem-solving for situations when moral values conflict, and the need for healthy ethical organizations. Throughout, concrete examples, scenarios, and discussion questions help draw out key issues to improve peacebuilding practices. Detailed case studies include peacebuilding initiatives in East Timor, Afghanistan, Sierra Leone, and more. Written by an experienced practitioner, the book will help identify and analyze ethical problems and resolve moral value conflicts to create healthy practices. It will provide valuable guidance for thinking ethically about peacebuilding work and handling the specific dilemmas related to it.
About the Author
---
Reina C. Neufeldt is a Consultant on Peacebuilding Monitoring, Evaluation and Learning, and Assistant Professor in Peace and Conflict Studies at Conrad Grebel University College, University of Waterloo, Canada.