THIS IS A DEMO SITE FOR THE CORPORATE CLEAN THEME. PLEASE DO NOT CHANGE THE THEME.
The Big Picture Interactive Bible Storybook, Hardcover: Connecting Christ Throughout God's Story (The Big Picture Interactive / The Gospel Project) (Hardcover)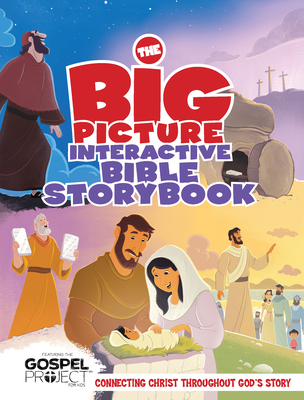 Email or call for price NET
Description
---
Give kids the big picture of God's story with this innovative, interactive Bible storybook. It includes 145 stories with fresh new four-color illustrations, a "Christ Connection" feature showing kids how God's plan for salvation through Jesus appears throughout the Bible, and a free "augmented reality" app that brings the art and story remarkably to life both visually (in 3D) and audibly.