THIS IS A DEMO SITE FOR THE CORPORATE CLEAN THEME. PLEASE DO NOT CHANGE THE THEME.
Routledge Handbook of International Cybersecurity (Paperback)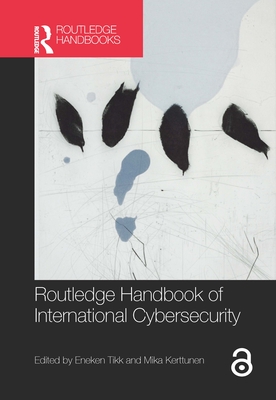 Email or call for price NET
Description
---
The Routledge Handbook of International Cybersecurity examines the development and use of information and communication technologies (ICTs) from the perspective of international peace and security.
Acknowledging that the very notion of peace and security has become more complex, the volume seeks to determine which questions of cybersecurity are indeed of relevance for international peace and security and which, while requiring international attention, are simply issues of contemporary governance or development. The Handbook offers a variety of thematic, regional and disciplinary perspectives on the question of international cybersecurity, and the chapters contextualize cybersecurity in the broader contestation over the world order, international law, conflict, human rights, governance and development.
The volume is split into four thematic sections:
Concepts and frameworks;
Challenges to secure and peaceful cyberspace;
National and regional perspectives on cybersecurity;
Global approaches to cybersecurity.
This book will be of much interest to students of cybersecurity, computer science, sociology, international law, defence studies and International Relations in general.
Chapter 30 of this book is freely available as a downloadable Open Access PDF under a Creative Commons Attribution-Non Commercial-No Derivatives 4.0 license at https: //www.routledge.com/Routledge-Handbook-of-International-Cybersecurity/Tikk-Kerttunen/p/book/9781138489011.