THIS IS A DEMO SITE FOR THE CORPORATE CLEAN THEME. PLEASE DO NOT CHANGE THE THEME.
Tales About America and Australia (Esprios Classics) (Paperback)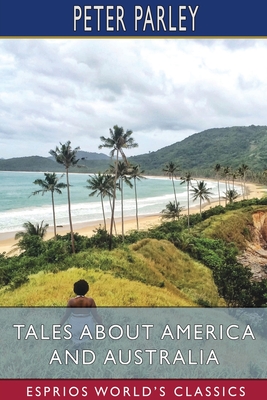 $19.99

Usually Ships in 1-5 Days
Description
---
Samuel Griswold Goodrich (August 19, 1793 - May 9, 1860), better known under his pseudonym Peter Parley, was an American author. From 1816 to 1822 he was a bookseller and publisher in Hartford. He visited Europe from 1823 to 1824, and moved to Boston in 1826. In 1833 he bought 45 acres (180,000 m2) in nearby Roxbury and built a home in what is now Jamaica Plain. There he continued in the publishing business, and from 1828 to 1842 published an illustrated annual, The Token, to which he was a frequent contributor both in prose and verse. A selection from these contributions was published in 1841 under the title Sketches from a Students Window.