THIS IS A DEMO SITE FOR THE CORPORATE CLEAN THEME. PLEASE DO NOT CHANGE THE THEME.
Rock Climbing Down Under: Australia Exposed (Hardcover)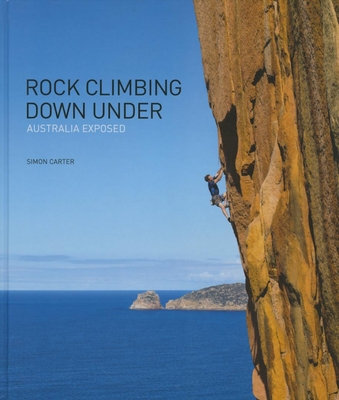 $35.00

Usually Ships in 1-5 Days
Description
---
Rock Climbing Down Under: Australia Exposed offers something for everyone that has any affiliation with rock climbing. Photographer Simon Carter completely suspends us in 21 of Australia's climbing scenes. Accompanying the mesmerizing photography are area introductions and personal stories written by no fewer than 80 climbers. Thread by thread, the climbers' stories weave a magical sentiment throughout the book. Kim Carrigan, John Fantini, Dave Jones, Kevin Lindorff, Neil Monteith, Chris Webb Parsons, and Mike Law are only some of the 80 talented climbing authors found in the book. The images taken by Simon Carter combined with the stories written by the most significant contributors to the history and culture of Australian climbing make Rock Climbing Down Under: Australia Exposed a textural masterpiece that will awaken all of your senses; an unprecedented expos of Australian climbing.
About the Author
---
Photographer, Simon Carter, is recognized internationally for his distinctive rock climbing photography and described by the editor of "Rock and Ice Magazine" as "arguably the greatest climbing photographer of all time." The recipient of several prestigious awards, he has been shooting for more than 21 years and in his quest for remarkable rock architecture and fine imagery he has enthusiastically worked with some of the best climbers in the world.

The 80 contributing authors are some of Australia's best writers and include Australia's most famous climbers. Their passion for the sport and their underlying synergy between climber and rock, are conveyed through their stories. He lives in Blackheath, New South Wales, Australia.