THIS IS A DEMO SITE FOR THE CORPORATE CLEAN THEME. PLEASE DO NOT CHANGE THE THEME.
Literary Trails of the North Carolina Piedmont: A Guidebook (North Carolina Literary Trails) (Paperback)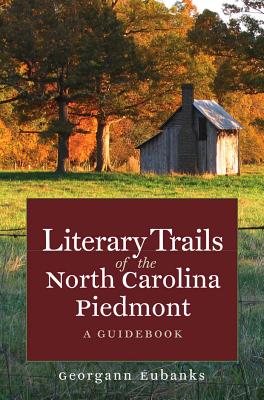 $23.00
Usually Ships in 1-5 Days
Description
---
Read your way across North Carolina's Piedmont in the second of a series of regional guides that bring the state's rich literary history to life for travelers and residents. Eighteen tours direct readers to sites that more than two hundred Tar Heel authors have explored in their fiction, poetry, plays, and creative nonfiction. Along the way, excerpts chosen by author Georgann Eubanks illustrate a writer's connection to a specific place or reveal intriguing local culture--insights rarely found in travel guidebooks. Featured authors include O. Henry, Doris Betts, Alex Haley, Langston Hughes, Zora Neale Hurston, John Hart, Betty Smith, Edward R. Murrow, Patricia Cornwell, Carson McCullers, Maya Angelou, Lee Smith, Reynolds Price, and David Sedaris. Literary Trails is an exciting way to see anew the places that you already love and to discover new people and places you hadn't known about. The region's rich literary heritage will surprise and delight all readers.