THIS IS A DEMO SITE FOR THE CORPORATE CLEAN THEME. PLEASE DO NOT CHANGE THE THEME.
Juan Bautista de Anza: The King's Governor in New Mexico (Paperback)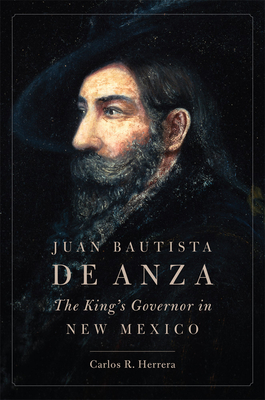 Email or call for price.
Usually Ships in 1-5 Days
Description
---

Juan Bautista de Anza arrived in Santa Fe at a time when New Mexico, like Spain's other North American colonies, faced heightened threats from Indians and international rivals. As governor of New Mexico from 1778 to 1788, Anza enacted a series of changes in the colony's governance that helped preserve it as a Spanish territory and strengthen the larger empire to which it belonged. Although Anza is best known for his travels to California as a young man, this book, the first comprehensive biography of Anza, shows his greater historical importance as a soldier and administrator in the history of North America. Historian Carlos R. Herrera argues that Anza's formative years in Sonora, Mexico, contributed to his success as a colonial administrator. Having grown up in New Spain's northern territory, Anza knew the daily challenges that the various ethnic groups encountered in this region of limited resources, and he saw both the advantages and the pitfalls of the region's strong Franciscan presence. Anza's knowledge of frontier terrains and peoples helped make him a more effective military and political leader. When raiding tribes threatened the colony during his tenure as governor, Anza rode into battle, killing the great Comanche war chief Cuerno Verde in 1779 and later engineering a peace treaty formally concluded in 1786. As the colonial overseer of the imperial policies known as the Bourbon Reforms, he also implemented a series of changes in the colony's bureaucratic, judicial, and religious institutions. Charged with militarizing New Mexico so that it could contribute to the maintenance of the empire, Anza curtailed the social, political, and economic power the Franciscans had long enjoyed and increased Spain's authority in the region. By combining administrative history with narrative biography, Herrera shows that Juan Bautista de Anza was more than an explorer. Devoted equally to the Spanish empire and to the North American region he knew intimately, Governor Anza shaped the history of New Mexico at a critical juncture.