THIS IS A DEMO SITE FOR THE CORPORATE CLEAN THEME. PLEASE DO NOT CHANGE THE THEME.
Ronald Reagan: The American Presidents Series: The 40th President, 1981-1989 (Hardcover)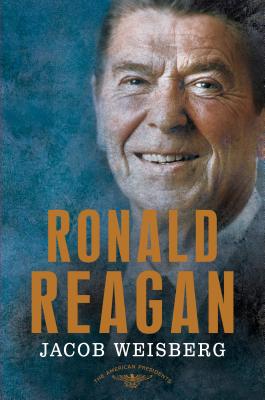 Description
---
The conservative icon who reshaped American politics and laid the groundwork for the end of the Cold War
In the second half of the twentieth century, no American president defined his political era as did Ronald Reagan. He ushered in an age that extolled smaller government, tax cuts, and strong defense, and to this day politicians of both political parties operate within the parameters of the world he made. His eight years in office from 1981 to 1989 were a time of economic crisis and recovery, a new American assertiveness abroad, and an engagement with the Soviet Union that began in conflict but moved in surprising new directions.
Jacob Weisberg provides a bracing portrait of America's fortieth president and the ideas that animated his political career, offering a fresh psychological interpretation and showing that there was more to Reagan than the usual stereotypes. Reagan, he observes, was a staunch conservative but was also unafraid to compromise and cut deals where necessary. And Reagan espoused a firm belief, just as firm as his belief in small government and strong defense, that nuclear weapons were immoral and ought to be eliminated. Weisberg argues that these facets of Reagan were too often ignored in his time but reveal why his presidency turned out to be so consequential.
In the years since Reagan left office, he has been cast in marble by the Republican Party and dismissed by the Democrats. Weisberg shows why we need to move past these responses if we wish truly to appreciate his accomplishments and his legacy.
About the Author
---
Jacob Weisberg is chairman and editor-in-chief of The Slate Group and the former editor of Slate magazine. Weisberg is the author of The Bush Tragedy and is the creator of the "Bushisms" book series. He previously worked for The New Republic and was a contributing writer for The New York Times Magazine, a contributing editor to Vanity Fair, and a columnist for the Financial Times. He lives in New York City.

Arthur M. Schlesinger, Jr., (1917-2007) was the preeminent political historian of our time. For more than half a century, he was a cornerstone figure in the intellectual life of the nation and a fixture on the political scene. He won two Pulitzer prizes for The Age of Jackson (1946) and A Thousand Days (1966), and in 1988 received the National Humanities Medal. He published the first volume of his autobiography, A Life in the Twentieth Century, in 2000.

Sean Wilentz, a professor of history at Princeton University, is the author or editor of several books, including Chants Democratic and The Rise of American Democracy. He has also written for The New York Times, the Los Angeles Times, The New Republic, and other publications. He lives in Princeton, New Jersey.
Praise For…
---
"Weisberg takes his historical duties seriously, laying out Reagan's actions with an admirable lack of pop psychology. . . . This concise biography makes a good case that Reagan was the second most important president of the 20th century after Franklin Roosevelt."—Kirkus Reviews