THIS IS A DEMO SITE FOR THE CORPORATE CLEAN THEME. PLEASE DO NOT CHANGE THE THEME.
Paradise (Paperback)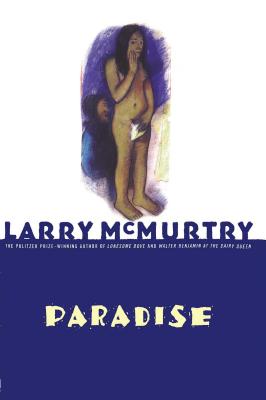 $13.00

Usually Ships in 1-5 Days
Description
---
Long considered to be the brilliant dark horse of literary nonfiction, Pulitzer Prize-winning Larry McMurtry delivers a searing and reflective exploration of what paradise is, whether it exists, and how different it is from life in his Texas hometown. In 1999, Larry McMurtry, whose wanderlust had been previously restricted to the roads of America, set off for a trip to the paradise of Tahiti and the South Sea Islands in an old-fashioned tub of a cruise boat, at a time when his mother was slipping toward a paradise of her own. Opening up to her son in her final days, his mother makes a stunning revelation of a previous marriage and sends McMurtry on a journey of an entirely different kind. Vividly, movingly, and with infinite care, McMurtry paints a portrait of his parents' marriage against the harsh, violent landscape of West Texas. It is their roots--laced with overtones of hard work, bitter disappointment, and the Puritan ethic--that McMurtry challenges by traveling to Tahiti, a land of lush sensuality and easy living. With fascinating detail, shrewd observations, humorous pathos, and unforgettable characters, he begins to answer some of the questions of what paradise is, whether it exists, and how different it is from life in his hometown of Archer City, Texas.
About the Author
---
Larry McMurtry (1936-2021) was the author of twenty-nine novels, including the Pulitzer Prize-winning Lonesome Dove, three memoirs, two collections of essays, and more than thirty screenplays. He lived in Archer City, Texas.
Praise For…
---
George Scialabba The Washington Post McMurtry...cannot write a slack or self-important sentence...this [is a] short, sweet book.



Amanda Heller The Boston Globe Larry McMurtry is at his most charming in this shipboard travelogue...His Paradise, though tinged with regret, is paradise enow.



Mark Busby The Austin Chronicle Paradise is a tight little book...Charting the twains of heaven and hell, ecstasy and agony, is the cartography of the writer and the terrain of Paradise...In the end, it serves as a postcard from child to mom, recalling love before knowledge but written long after the fall.