THIS IS A DEMO SITE FOR THE CORPORATE CLEAN THEME. PLEASE DO NOT CHANGE THE THEME.
Demystifying the European Union: The Enduring Logic of Regional Integration, Second Edition (Hardcover)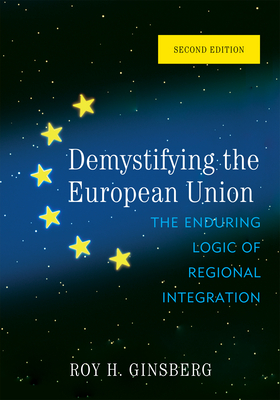 Email or call for price NET
Description
---
Written by one of the premier scholars on the European Union and hailed as the best undergraduate text on the subject, this book has been thoroughly revised and updated to include the entry into force of the Lisbon Treaty. Clear and comprehensive, it "demystifies" one of the world's most important and least understood institutions. Roy H. Ginsberg contextualizes European integration through the foundation blocks of history, law, economics, and politics. He then breaks the EU down into its components so that they can be understood individually and in relation to the whole. Reconstructing the EU as a single polity, Ginsberg evaluates the EU's domestic and foreign policies and their effects on Europeans and non-Europeans alike. The author thus challenges students to see what the European Union truly represents: a unique experiment in regional cooperation and a remarkable model of conflict resolution for the world's troubled regions.
About the Author
---
Roy H. Ginsberg is Jean Monnet Chair in European Integration Studies and Joseph C. Palamountain, Jr. Chair in Government at Skidmore College.