THIS IS A DEMO SITE FOR THE CORPORATE CLEAN THEME. PLEASE DO NOT CHANGE THE THEME.
Saunders Comprehensive Veterinary Dictionary (Paperback)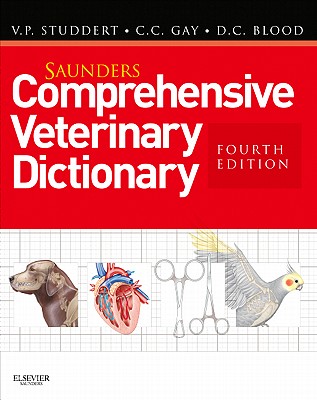 Description
---
The new edition of Blood's classic Comprehensive Veterinary Dictionary has been completely redesigned, revised and updated for today's veterinary team. Now with a wide range of superb full-colour illustrations, well over 60,000 main and subentries including large animals, small animals and exotics, and an all-new, user-friendly format, the fourth edition offers the most comprehensive dictionary reference in the field.
Key features
Comprehensive text covering the whole range of veterinary medicine Classic authoritative reference work Valuable and accessible appendices for instant access to key information at a glance Well over 60,000 main entries and subentries Extensive contributions from internationally acknowledged expert consultants
New for this edition
Over 1,000 colour illustrations to aid further understanding of disease processes and important terminology Pronunciation of key terms Brand new design and format to help find key information at a glance Extensive revision, clarification and focussing of entries to reflect current practice