THIS IS A DEMO SITE FOR THE CORPORATE CLEAN THEME. PLEASE DO NOT CHANGE THE THEME.
Written in Stone: Reading the Rocks of the Great Ocean Road (Hardcover)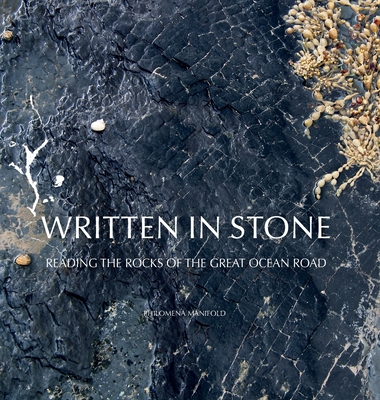 Description
---
A celebration of the unique coastline of the Great Ocean Road and the deep time that has shaped it. Written in Stone takes the reader from the ochre cliffs of Torquay where 25 million year old fossils can be found, past the tip of Cape Otway where Gondwanan rivers have preserved dinosaur bones and on towards the Twelve Apostles. Each location has been mapped, photographed, sketched and offered to the reader with the eye of a geologist and an artist. Through following the iconic Great Ocean Road Written in Stone shows us how to look closer and see things that we may otherwise pass by. It reveals how the colours, lines, textures and patterns we find in rocks are all here as a result of time and process acting on and shaping the landscape. This book captures the curiosity and beauty of small moments. Of objects found on walks, collected and treasured. Philomena shows us that each small piece is a puzzle to the wider workings of geology and how it shapes our lives.