THIS IS A DEMO SITE FOR THE CORPORATE CLEAN THEME. PLEASE DO NOT CHANGE THE THEME.
Against All Odds: A road to USA (Paperback)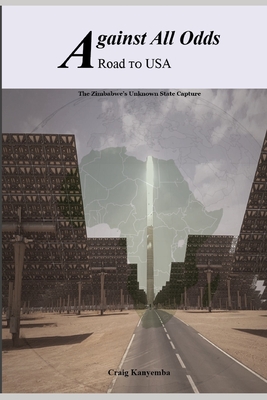 $10.00

Usually Ships in 1-5 Days
Description
---
"As before in 1963: Speaking in Addis Ababa on May 24, 1963 at a meet-ing of thirty two (32) African Heads of State and Government Dr. KwameNkrumah delivered the following speech calling for a strong Union of In-dependent African States. This historic well-reasoned call was ignoredin favour of a weak Organization of African Unity (OAU). Decades after-wards, the OAU was replaced with the current African Union which is ex-actly what Dr. Nkrumah has never wanted it to be - a body controlled bythe same imperialists who the African freedom fighters had fought to gainpolitical independence....Citizens can have a better Africa that produces free education, transportation, clothing, food and shelter when people cometo terms with the past and understand sociocultural factors atthere disposal.This book has a schema offering a balanced review and a solution of an Aftermath into the struggles towards decolonization and financial freedom of Africans in the near future. It has a quintessential influenced holistic approach towards the practicality of every aspect of African society, in an attempt to market an African lifestyle to the widest possible circle of influence.