THIS IS A DEMO SITE FOR THE CORPORATE CLEAN THEME. PLEASE DO NOT CHANGE THE THEME.
Indonesia, Etc.: Exploring the Improbable Nation (Paperback)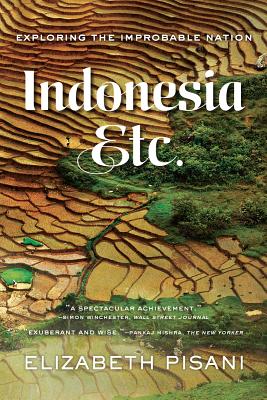 Description
---
"A spectacular achievement and one of the very best travel books I have read." —Simon Winchester, Wall Street Journal
Declaring independence in 1945, Indonesia said it would "work out the details of the transfer of power etc. as soon as possible." With over 300 ethnic groups spread across over 13,500 islands, the world's fourth most populous nation has been working on that "etc." ever since. Author Elizabeth Pisani traveled 26,000 miles in search of the links that bind this disparate nation.
About the Author
---
Elizabeth Pisani has lived in Indonesia at various times over the past twenty-five years, originally as a journalist and later as an HIV epidemiologist. The author of The Wisdom of Whores and Indonesia Etc., she is based in London.
Praise For…
---
Exuberant and wise…Pisani is an exceptionally resourceful observer of the ongoing battle to define Indonesia.
— Pankj Mishra - The New Yorker

Beautifully written, richly entertaining.
— The Economist

A rollicking good adventure…To read Indonesia Etc. is to grow rather fond of both author and country.

— Pallavi Aiyar - Los Angeles Review of Books

For anyone about to visit the place, [Elizabeth Pisani's] book
is an essential companion.
— Misha Glenny - Guardian

Intrepid and passionate…Profound, lasting, a masterpiece of its genre—and so much fun!
— Amy Wilentz, author of The Rainy Season and Farewell, Fred Voodoo