THIS IS A DEMO SITE FOR THE CORPORATE CLEAN THEME. PLEASE DO NOT CHANGE THE THEME.
Dinosaur Hunters (Step into Reading) (Paperback)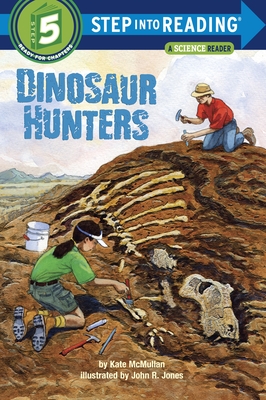 $4.99

Usually Ships in 1-5 Days
Description
---
Less than 200 years ago, nobody knew that dinosaurs had ever existed. Now, scientists who study fossils know about many kinds of dinosaurs and where they lived. The hunt is on for new information about our favorite prehistoric reptiles!
About the Author
---
Kate McMullan taught elementary school in inner-city Los Angeles and on an American Air Force base in Germany. After earning a Master's Degree in Early Childhood Education, she decided to try her hand at writing, and settled in New York City. She also writes under the names K.H. McMullan and Katy Hall and has more than 50 children's books to her credit, including her bestselling picture book collaborations with her husband Jim.