THIS IS A DEMO SITE FOR THE CORPORATE CLEAN THEME. PLEASE DO NOT CHANGE THE THEME.
Nato, Gender and the Military: Women Organising from Within (Routledge Studies in Gender and Security) (Paperback)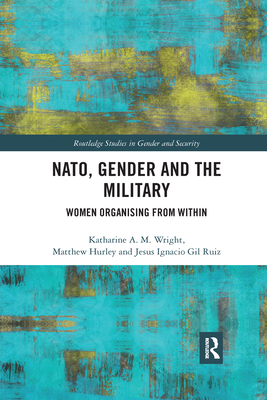 Description
---
This book examines NATO's engagement with gender issues through its military structures.
Drawing on newly declassified NATO documents, this volume provides the first comprehensive account of NATO's long-established engagement with gender issues. These documents bring to the fore the stories of the NATO women and 'gendermen' who have organised within NATO across the decades to advocate on gender issues and highlights the continued challenges to pursuing transformative agendas within resistant institutions. The book argues that NATO is an institution of international hegemonic masculinity, with gender norms and values learned by member and partner states through socialisation and the engagement of a masculinist protection logic. It therefore provides an important context for NATO's recent implementation of the Women, Peace and Security agenda encapsulated in UN Security Council Resolution 1325 and the seven follow-up resolutions. The volume interrogates how Women, Peace and Security has mapped on to NATO's pre-existing concerns as a global security actor, providing impetus for further critical knowledge building of NATO which centres on gender.
This book will be of interest to students and scholars of NATO, Critical Military Studies, Gender Studies, Critical Security Studies and IR in general.
About the Author
---
Katharine A. M. Wright is a Lecturer in International Politics, Newcastle University, UK. Matthew Hurley is a Lecturer in Politics, Sheffield Hallam University, UK. Jesus Ignacio Gil Ruiz was the former Chief of the NATO IMS Office of the Gender Advisor.