THIS IS A DEMO SITE FOR THE CORPORATE CLEAN THEME. PLEASE DO NOT CHANGE THE THEME.
The Real James Herriot: A Memoir of My Father (Paperback)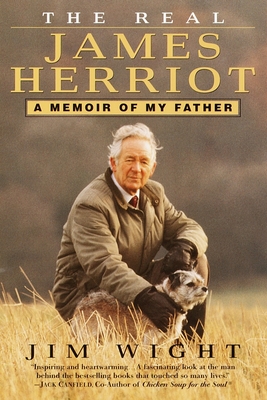 $18.00
Usually Ships in 1-5 Days
Description
---
No one is better poised to write the biography of James Herriot than the son who worked alongside him in the Yorkshire veterinary practice when Herriot became an internationally bestselling author. Now, in this warm and poignant biography, Jim Wight ventures beyond his father's life as a veterinarian to reveal the man behind the stories--the private individual who refused to allow fame and wealth to interfere with his practice or his family. With access to all of his father's papers, correspondence, manuscripts, and photographs--and intimate recollections of the farmers, locals, and friends who populate the James Herriot books--only Jim Wight could write this definitive biography of the man who was not only his father but his best friend.
About the Author
---
Jim Wight, born in 1943, followed in his father's footsteps at the Glasgow Veterinary College, which by then was part of the University of Glasgow, graduating in 1966. In 1967 he joined the practice of Sinclair and Wight in Thirsk, working alongside his father and Donald Sinclair (aka Siegfried Famon) for the next twenty years, when Alf Wight retired. He is still a member of the practice.

Jim Wight and his wife, Gill, have a son and two daughters. They live in a village below Sutton Bank near Thirsk.
Praise For…
---
"Inspiring and heartwarming . . . A fascinating look at the man behind the bestselling books that touched so many lives."
--JACK CANFIELD
   Author of Chicken Soup for the Soul

"Detailed and thorough . . . The real-life models for the colorful characters and incidents in the Herriot books are lovingly explained throughout, making the book feel like an earnest 'making of' documentary."
--The New York Times Book Review