THIS IS A DEMO SITE FOR THE CORPORATE CLEAN THEME. PLEASE DO NOT CHANGE THE THEME.
Europe in Search of Political Order: An Institutional Perspective on Unity/Diversity, Citizens/Their Helpers, Democratic Design/Historical Drift and t (Hardcover)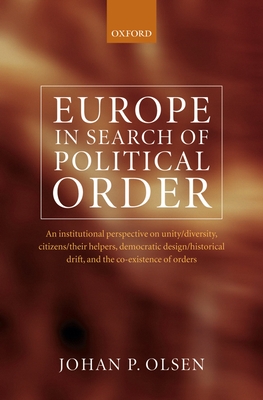 Email or call for price NET
Description
---
This book deals with ongoing processes of European cooperation and integration, processes that may have a potential to change the political organization of Europe. Based on ideas from 'the new institutionalism' the book offers a systematic perspective on institutional change and in particular
the role of institutions in relation to four central and durable issues in the study of political life.