THIS IS A DEMO SITE FOR THE CORPORATE CLEAN THEME. PLEASE DO NOT CHANGE THE THEME.
Naked and Marooned: One Man. One Island. (Paperback)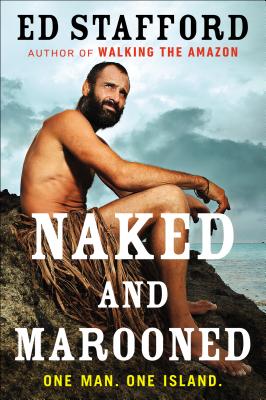 $16.00
Contact bookseller
Description
---
What do you do after you walk the Amazon?
 
Ed Stafford—adventurer extraordinaire and Guinness World Record holder for walking the length of the Amazon River—likes a challenge. Casting about for an adventure that would top the extraordinary feat he recounts in Walking the Amazon, Stafford decides to maroon himself on an uninhabited island in the South Pacific. His mission: to survive for sixty days equipped with nothing—no food, water, or even clothing—except the video cameras he would use to document his time. Detailing Stafford's jaw-dropping sojourn on the island of Olourua, Naked and Marooned is a tale of unparalleled adventure and of one man's will to push himself to the outer limits—and survive.
About the Author
---
Ed Stafford is a retired British Army captain. He lives in London.
Praise For…
---
"After setting a world record by walking the length of the Amazon River, adventurer Stafford's next challenge strands him on Olorua, a remote Fiji island, for 60 days armed with only cameras to document his stay for the Discovery Channel. Naked, and without tools and weapons, he recounts his epic feat. What could come off as a droning procedural (woke up sore, ate some snails, dislodged a coconut, rinse, repeat) is anything but—Stafford shares his immediate regret once he arrives on the island and the gravity of his situation fully sinks in and he realizes that food, shelter, and hydration will be constant worries. He artfully engages and draws in the reader as he battles the elements and struggles to secure a reliable source of fresh water and rejoices when he's finally able to start and sustain a fire. The author's humility and gratitude are truly inspiring. Readers will not only come away with an admiration for Stafford's will to survive, but also a greater appreciation for everyday comforts easily taken for granted."—Publishers Weekly
 
"Further tales from extreme adventurer Stafford, European Adventurer of the Year in 2011… Alone, on a remote island in the South Pacific… His story of those 60 days is raw and acrid, with all the pungency caught on tape clearly adding immediacy to the emotional wrench of the narrative… Then came the little triumphs: building a fire, catching rainwater, finding a tin can, caramelizing coconut, hunting down a goat, and learning to focus and be serene in the face of those things he was not able to change… entertaining."—Kirkus Reviews
 
Praise for Walking the Amazon

"One of the boldest...jungle journeys ever undertaken."—Bear Grylls, author of Born Survivor
 
"[Walking the Amazon] stands elbow-to-elbow with adventure classics from Thesiger to Krakauer."—Mark Adams, author of Turn Right at Machu Picchu
 
"Totally, completely, and utterly mad."—Michael Palin, author and actor